---
State of the art techniques and equipment in the world guarantee a safe quality of our products. Contact us and we will explain why we are the best.
---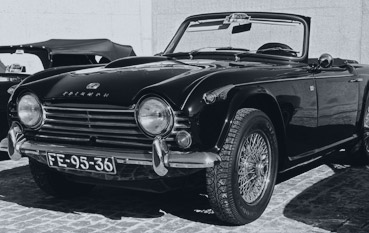 ---
Company Profile.
---
EUROZEIT Ltd. Sremska Mitrovica, Serbia was founded in 2007. We manage production, assembling and installation of cables for automotive industry since March 2008. We are working as outsourcing company for automotive TIERs and we are manufacturing installation cables for the auto seats, which are featured in major automobile brands.
Why wire wanted to become a cable.
Complicated solutions are not always the most practical.
---
Our mission is to produce high quality product and meet the needs of our customers. Our vision is to develop in accordance with the standards of car industry. Our goals are increased revenue, quality improvement, increasing productivity and improving working conditions. Policy of the company Eurozeit Ltd. is helpful and open cooperation with the customer and to always provide adequate information, support, service and of course fast and efficient delivery. An important part of our company business policy is delivering optimum quality products, as well as the quality in each segment of business which we are constantly improving. Working environment and conditions for our employees and their active involvement in enhancing work processes are our primary focus, because only satisfied employee is the most productive one. We set high demands primarily for ourselves, then for quality. The continuous improvement is a long-term goal of our business. We have adopted risk-based thinking, and on that basis we run the company's policy.
Outsourcing production, folding and montage of wires and cables in automotive industry.
Production Facility in Sr.Mitrovica, Serbia, East Europe
Strategically well positioned and supported by infrastructure: highway, railroad, river port(Sava), airport(70km)
Production area of 1687m2, warehouse of 950m2, modern training facilities for the employees and building plot of 4.178m2 in its own domain with further expansion potential.
Production processes
Semiautomiatic crimping
Micrograph laboratory (Crimp Cross Section analyses)
Machines for wrapping tape: Ondal and KTR10
Soldering
Manual montage
All processes certified according to IATF 16949: 2016
High performance results